Unlock Your Coding Potential with Visual Studio 2022 
Are you ready to take your coding skills to the next level? Look no further than Visual Studio 2022 Plus, the ultimate tool for developers. With its powerful features and unparalleled capabilities, Visual Studio 2022 Plus will revolutionize your coding experience and boost your productivity like never before.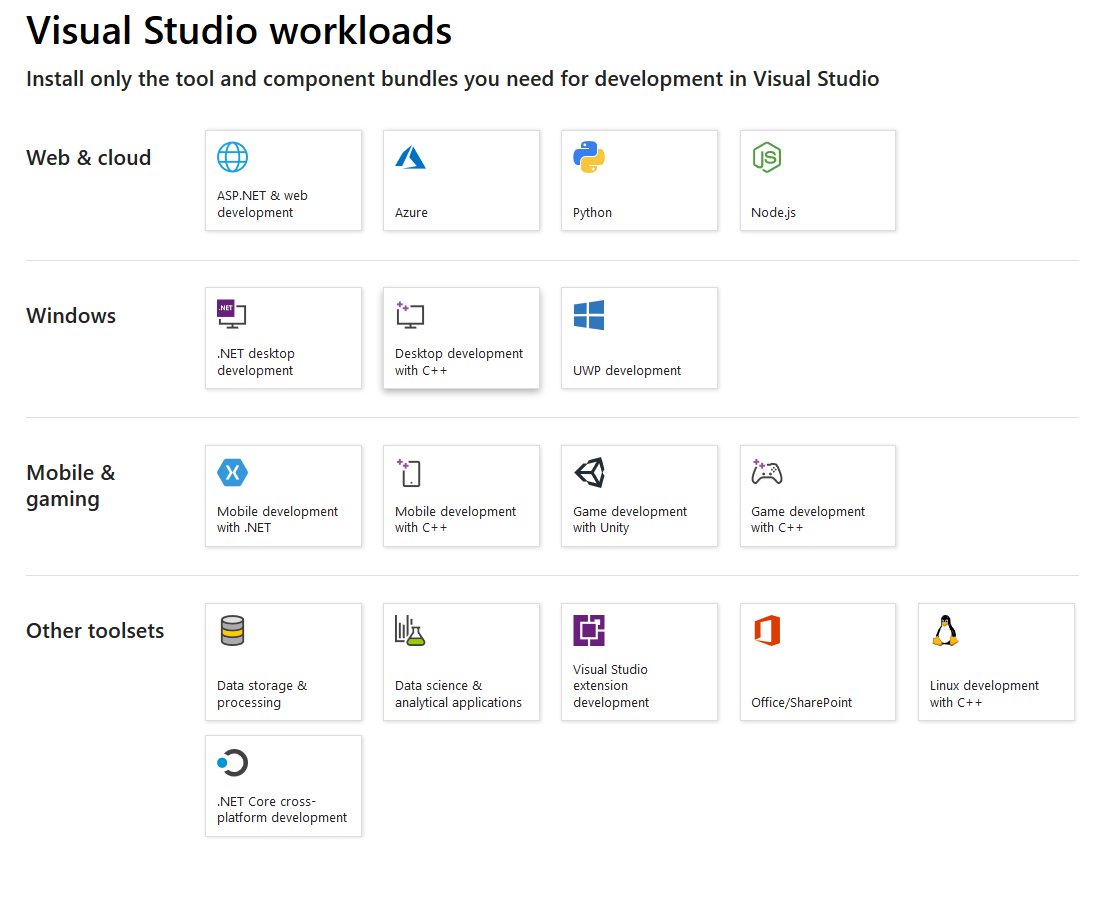 What is Visual Studio 2022 Plus?
Visual Studio 2022 Plus is a comprehensive integrated development environment (IDE) created by Microsoft. It provides a wide range of tools and features that streamline the software development process, making it easier and more efficient for developers to write, debug, and deploy their applications. Whether you're a beginner or an experienced developer, Visual Studio 2022 Plus offers everything you need to bring your ideas to life.
Enhanced Productivity
Time is of the essence in the fast-paced world of software development. Visual Studio 2022 Plus understands this and equips you with features designed to maximize your productivity. With a clean and intuitive interface, you'll navigate seamlessly through your projects, finding what you need with ease. The enhanced search functionality allows you to quickly locate files, classes, and methods, saving you precious time.
The Intelligent Code Editor is a game-changer. It provides smart suggestions and auto-completion, reducing coding errors and speeding up development. The built-in code refactoring tools help you clean up your code effortlessly, making it more readable and maintainable. Debugging is made simpler with advanced breakpoints, real-time variable inspection, and powerful diagnostic tools that help you identify and fix issues quickly.
Effortless Collaboration
Gone are the days of cumbersome collaboration. Visual Studio 2022 Plus takes teamwork to a whole new level. With Live Share, you can collaborate with other developers in real-time, regardless of their location. This means you can pair program, conduct code reviews, or seek assistance without leaving your IDE. Say goodbye to endless email threads and version control conflicts—Visual Studio 2022 Plus keeps everyone on the same page.
Seamless Deployment
Delivering your software to end-users shouldn't be a hassle. Visual Studio 2022 Plus simplifies the deployment process with powerful tools and integrations. Whether you're developing desktop applications, web applications, or mobile apps, you can effortlessly build, test, and publish your projects with just a few clicks. The extensive range of supported platforms ensures your applications reach the widest possible audience.
Rich Ecosystem
Visual Studio 2022 Plus benefits from a vibrant and ever-growing ecosystem of extensions and integrations. Choose from a vast library of extensions to customize your IDE and tailor it to your specific needs. Whether you need additional code snippets, integration with third-party tools, or specialized project templates, the Visual Studio Marketplace has you covered. With regular updates and new extensions, your development environment will always stay up to date and adapt to your evolving requirements.
Support and Learning Resources
Investing in Visual Studio 2022 Plus means gaining access to a wealth of support and learning resources. Microsoft provides comprehensive documentation, tutorials, and online communities where you can seek guidance, share knowledge, and connect with fellow developers. Additionally, Visual Studio 2022 Plus offers extensive debugging and profiling tools, ensuring you can identify and resolve issues swiftly.
Get Your Visual Studio 2022 Plus Key Today!
Ready to supercharge your coding journey? Don't miss out on the incredible benefits of Visual Studio 2022 Plus. By purchasing a Visual Studio 2022 Plus key, you unlock a world of possibilities and empower yourself with a tool trusted by millions of developers worldwide.
Experience enhanced productivity, effortless collaboration, and seamless deployment with Visual Studio 2022 Plus. Take advantage of the rich ecosystem of extensions and integrations, tailor your IDE to your needs, and stay ahead of the game. And remember, the support and learning resources are always there to help you succeed.
Don't delay—get your Visual Studio 2022 Plus key today and embark on a coding adventure like no other!
Code faster,Work smarter,Create the future with Visual Studio 2022
Visual Studio 2022 is the best Visual Studio ever. Our first 64-bit IDE makes it easier to work with even bigger projects and more complex workloads. The stuff you do every day—like typing code and switching branches—feels more fluid more responsive. And out-of-memory errors? They're about to be a distant memory.
Your ideas deserve the best tools:
Productive – Scale to work on projects of any size and complexity with a 64-bit IDE. Code with a new Razor editor that can refactor across files. Diagnose issues with visualizations for async operations and automatic analyzers.
Modern – Develop cross-platform mobile and desktop apps with .NET MAUI. Build responsive Web UIs in C# with Blazor. Build, debug, and test .NET and C++ apps in Linux environments. Use hot reload capabilities across .NET and C++ apps. Edit running ASP.NET pages in the web designer view.
Innovative – AI-powered code completions. Work together in real-time with shared coding sessions. Clone repos, navigate work items, and stage individual lines for commits. Automatically set up CI/CD workflows that can deploy to Azure.
Visual Studio 2022 Microsoft official download link: